Our Children's Shelter in Hue, Vietnam, is a home that offers love, guidance, and formal education to underprivileged children. In 2020-2021, we have welcomed four children who join our FHF family: Nguyen Minh Nhat (10 years old boy), Ngo Thi Le Trinh (12 years old girl), Tran Thi Nhi (12 years old girl) and her brother Tran Đinh Khanh (9 years old boy). We are committed to raising well-rounded and successful citizens. We are fully invested in their welfare, their future, and their dreams. And we can do all of these because you care about their future too.
EDUCATION
We currently have 25 students from primary to high school. They are always eager to learn and excels in their academic performance. Dao Dang My Duyen is in elementary won the third prize in History and Le Van Hoai won second prize in biology. Due to the implemented restrictions during the pandemic and the kids not being able to go to school, we've fully equipped computers for our children to learn online this summer.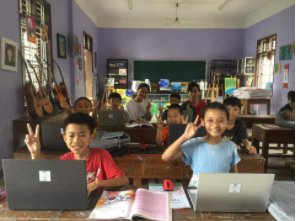 We are also very proud of our three university students who attend Hue University. Nguyen Thi My is studying Agriculture and Forestry, majoring in Food Technology, is graduating in March 2022. Doan Thi Huong is taking up Graphic Design. They are now both doing their practicum to prepare for their future careers. Finally, our Nguyen Thi Cam Hoai is studying to be a Social Worker and soon graduate this June 2021. They are now both doing their practicum to prepare for their future careers.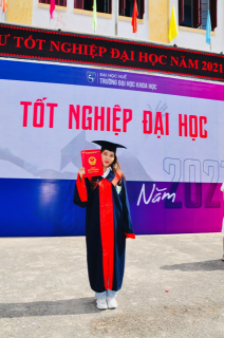 NUTRITION
Meals at FHF always ensure adequate nutrition to help children grow and stay healthy, including starch, protein, fibre, and vitamins. The menu is changed daily to help the children eat more deliciously. They also grow a variety of vegetables by themselves in FHF's garden, providing a source of clean vegetables for their daily meals.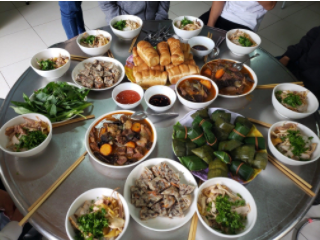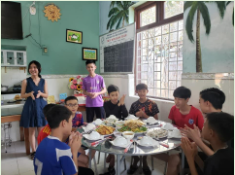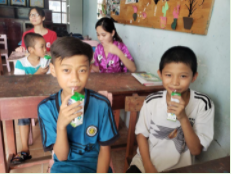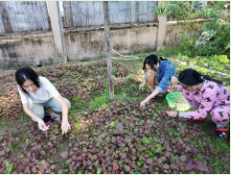 EXTRACURRICULAR ACTIVITIES
Outside of the classroom, the children had many fun activities. They've made memories and had unforgettable experiences. Lunar New Year, or "Tet", is always one of the most special occasions of the year. To bring a warming atmosphere to our children, FHF organized a year-end party to welcome the new year 2021. The party took place in a joyful atmosphere filled with laughter. The children were very happy to be back home and celebrate Tet with their loved ones with gifts and red envelopes that the FHF family had prepared for them.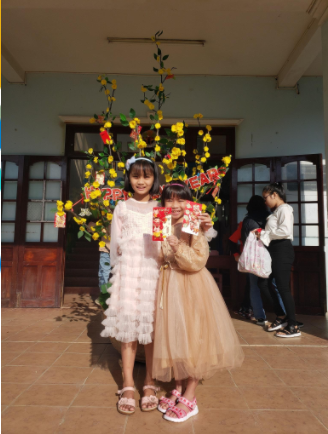 In response to the spirit of Ao Dai Day on 15th May, FHF organized a photo session for the children at Hue Citadel, Linh Mu Pagoda and Truong Tien Bridge. The children were all very excited while wearing Ao Dai and taking beautiful photos together.
At FHF, children always give each other love as family members. On the birthday, everyone gathers together to organise a small birthday party and gives each other gifts made from the heart.